July 21, 2016 2:52 pm
Leave your thoughts
The Cameron Foundation, Petersburg, VA, and John Randolph Foundation, Hopewell VA, have partnered together to give a combined grant of $30,000 to Hopewell Food Pantry to help the organization move to a new, larger building at 915 W. City Point Road, Suite 201. Each foundation has committed matching funds of $15,000 towards the effort.
Hopewell Food Pantry was asked to move out of its current location in the downtown Hopewell area earlier this year, and the group turned what was at first a major problem into a major opportunity. The move will accomplish one of Hopewell Food Pantry's strategic goals – to find a larger space that will better serve more families in Hopewell.
J. Richard Commander, Board President of Hopewell Food Pantry, has worked with Jimmy and Jay Jones of James R. Jones, Builder, Inc. to plan and design a more functional space to serve residents of Hopewell in need of healthy foods.
"The generosity of the Jones' family is quite humbling and inspiring. Their philanthropic contributions within Hopewell and the surrounding areas are very appreciated and secure their legacy of commitment to community and giving back," says Mr. Commander.

"Hopewell Food Pantry is one of John Randolph Foundation's most impactful grantees and our Board was instrumental in creating a $15,000 proactive challenge grant to help with their move," says Lisa H. Sharpe, Executive Director of John Randolph Foundation. "Mr. Commander and his Board eagerly accepted our challenge grant, and we are so pleased that The Cameron Foundation was willing to match it."
Similarly, The Cameron Foundation determined that this opportunity would contribute to its efforts to address food insecurity across the Tri-Cities area. President J. Todd Graham notes that this is important work for Cameron as a health legacy foundation. He adds, "The Cameron Foundation has supported Hopewell Food Pantry over many years, and we believe it is important to assist the group in making this move, which will expand the pantry's capacity to serve more people."
About The Cameron Foundation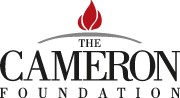 Founded in 2003, The Cameron Foundation is a private foundation that was formed from the proceeds of the sale of Southside Regional Medical Center by the Hospital Authority of the City of Petersburg. Its service area includes the region historically served by the hospital. Since the Foundation began grantmaking in 2004, it has awarded more than $75 million to organizations serving residents of this area. More information about The Cameron Foundation is available on its website, www.camfound.org, or by telephone at 804 732 8900.
About John Randolph Foundation
John Randolph Foundation partners with local communities and organizations in the Tri-Cities area to support good health and bright futures. Since 1995 the Foundation has invested $15.8 million in the community through its grant program and over $1.4 million in scholarships. As the Tri-City area's only community foundation, we help donors create enduring investments and currently manage nine endowments, 54 scholarships, and 3 awards. To learn more, please visit www.johnrandolphfoundation.org or call us at (804) 458-2239.

Tags: Food Pantry, Grants, Hopewell, Nonprofit, Partnership, Philanthropy, The Cameron Foundation


Categorised in:

This post was written by Ann Easterling